About
Hi! I'm Shaina.I'm a Toronto-based Game Development student with a focus on UI Design and Art.I like to draw inspiration from the appreciation of everyday life, and exploration of emotions, mixed with a dash of fantasy and adventure.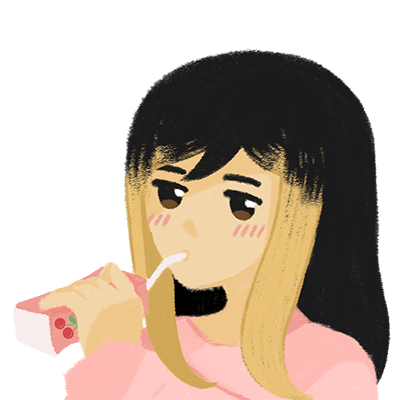 Thank you
Thank you for getting in touch! I have received your message, so please expect to hear back from me shortly.
UI & UX Design
Noctalecta
In this 2D turn-based fantasy strategy game, you play as an exorcist who is tasked with destroying a mysterious tower that suddenly sprouted from lands unbeknownst to most.The Tower is overridden with various demons that yearn for nothing more than to plague the world and make it their own, it is up to you to vanquish these foes by using magic runes to combat them.
---
• Project Goal: Create an intuitive rune mixing layout and game flow design using visual feedback that rewards the player for making intelligent strategy decisions.• Problem: With previous design iterations, players expressed that there was a lack of visual feedback and information being displayed on the screen during combat to help them make better strategic choices while in battle.• Solution: I researched and played games with similar genres and gameplay mechanics to see what makes their gameplay interactions so effective and take those experiences into consideration when creating and implementing designs. I also held and supervised multiple playtest sessions for each development cycle of the game, taking in player feedback, accessibility and analyzing how people approached playing the game to figure out problem areas and which design choices and elements worked well and as intended.
---
LAYOUT DESIGNS
---
Noctalecta Combat Visual Feedback Design
---
Art Assets
RUNE ICON DESIGNS
---
SPELL ICON DESIGNS
---
ENEMY CLASS ICON DESIGNS
Games
Blooming Buds
(Role: Game Designer, Character Designer & Lead Artist)As the sun rises for yet another Valentine's Day at the Blooming Buds Flower Shop, Viola must prepare both herself and the store for those who seek to show their love to someone. And what better way is there to show that your love is in bloom than with a bouquet of flowers?Enjoy this short romantic visual novel, that features an LGBTQ+ plot & cast, as you lend an ear to each customer to pick the flowers befitting for their bouquet, and watch as love in its many forms blossoms.Play Blooming Buds on itch.io!
---
Screenshots
---
Character Designs
---
Character Design
Somnium
(Role: Character Designer & Lead Artist)Somnium is a short 2D platformer where you play as Ollie, a girl trying to navigate and escape a new unknown world that appeared in her dreams, with the help of a new friend.
---
Character Design: Ollie
---
Character Design: Phillo
---
Character Design: Enemies